The Litigation Team at DeRiso Injury Law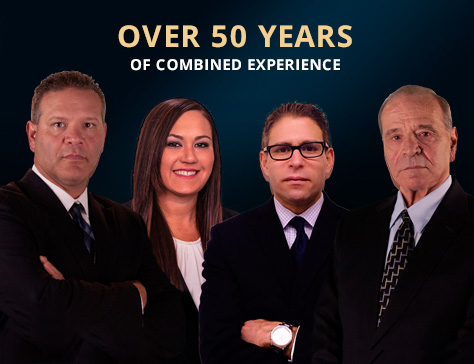 At DeRiso Injury Law we represent victims injured in accidents and through the negligence of others. Our litigation has over 50 years of courtroom experience. Many attorneys are quick to propose a settlement to your claim, but at DeRiso Injury Law we stand ready to fight for everything you deserve, and if that means going to trial, we welcome it, we say, "Bring it on!"
We have the resources, experience, technology, and skill to see you through the entire litigation process. We provide these at no cost to you, until we win your loss is our loss.
Find out more about the lawyers that make up DeRiso Injury Law below or contact us today to schedule a free initial consultation to discuss your needs.